Titas Petrikis receives Silver Medal from Global Music Awards
2018 / 06 / 01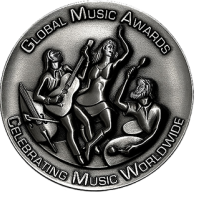 Global Music Awards recognised dr. Titas Petrikis with Silver Medal for the original soundtrack of the film Owl Mountain (director A. Juzenas). "There is much we admire about the soundtrack for the film Owl Mountain. Composer Titas Petrikis has created a sophisticated, carefully-crafted body of music that significantly lifts the overall impact of the important story told in Owl Mountain about the dark moment in Lithuania history while occupied by the Soviet regime. Dr. Petrikis has already scored over 30 films. We are proud to have honored him with Global Music Awards' Silver Medal." says Thomas Baker, Ph.D., Founder of Global Music Awards.
The Global Music Awards are considered the "Music's Golden Seal of Approval" and recognize artists from more than 30 music categories, awarding 57 silver medals internationally. Only three medals were presented in the Film and TV soundtrack category this time.
Titas Petrikis comments: "I am excited that people in Lithuania and abroad had a chance to see Owl Mountain – the film full of vivid action revealing difficult after WWII times for Lithuania. This film is a wonderful opportunity to discuss what Freedom, Courage, Love to Motherland truly means. I have been honored to be a part of this process and add to this discourse with the language of music".
Dr. Thomas Baker expresses the importance of "Global Music Awards" to remain independent with no patronage from the profit-centered music industry. Their judging is strictly merit-based, while many other competitions that are based on level of record sales and size of fan base. "We tend to receive entries from and honor musicians and composers of substantial substance who have spent years developing their skills. We are global in scope having received unsolicited entries from musicians in 63 countries with multiple genres and styles of music. It's really such fun what we do!
Mr. Baker admits, this Silver Medal is probably the first entry they have received from Lithuania so far.